Profile

здесь можно петь и смеяться
лепесток гранатового дерева
Free Account
Created on 2011-07-30 19:07:59 (#969495), last updated 2017-04-06 (24 weeks ago)
30,771 comments received, 2 comments posted
5,319 Journal Entries, 281 Tags, 0 Memories, 6 Icons

About

Mini Bio
"The last time I saw her she was sitting in an olive tree, cooing in the most pretentious and coy manner, while further along the branch a large and very masculine-looking pigeon twisted and cooed in a perfect ecstasy of admiration"
Gerald Durrell. My Family and Other Animals
За числом френдов не гонюсь, взаимностью отвечаю редко - просто не успеваю следить. Для меня не существует виртуалов - каждый журнал ведет конкретный человек. Кстати, френдить в ответ меня тоже не обязательно. Я не обижусь.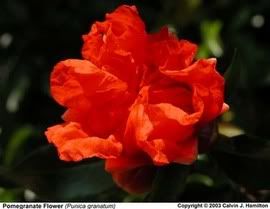 The Titan Orion was represented as "marrying" Side, a name that in Boeotia means "pomegranate", thus consecrating the primal hunter to the Goddess. The ancient city Side (See - dah) lies on the southern coast of modern-day Turkey about 75 km from Antalya. The name Side means an Anatolian pomegranate. That is a symbol for abundance and fertility.
(из энциклопедии)
***
СЦЫЛКО
ВСЕ ПРО ЖЖ-ТЭГИ, бегущие строки, центрирование и пр. фигню
АВТОМАТИЧЕСКИЙ УЛУЧШИТЕЛЬ НАСТРОЕНИЯ
ПОГОДА
http://www.accuweather.com/ru/ru/moscow/294021/weather-forecast/294021
http://pogoda.yandex.ru/moscow/
http://www.gismeteo.ru/city/daily/4368/
http://meteoinfo.ru/forecasts5000/russia/moscow-area/moscow
http://www.intellicast.com/Local/Forecast.aspx?location=RSXX0063
http://obama-weather.com/Obama/m/Moscow,Russia

Connect
взаимный интерес, дающая плоды разница,
домашний уют
,
золотая середина
, коты из теста, полнота жизни, практическая сторона вопроса, соблюдать дистанцию, субсветовая скорость, уважение и отсутствие хамства, умные и добрые люди, честные отношения, чтоб цвели все цветы

People
[View Entries]

Communities
[View entries]

Feeds
[View Entries]

Subscriptions (0)

Linking
To link to this user, copy this code:
On Dreamwidth:
Elsewhere: